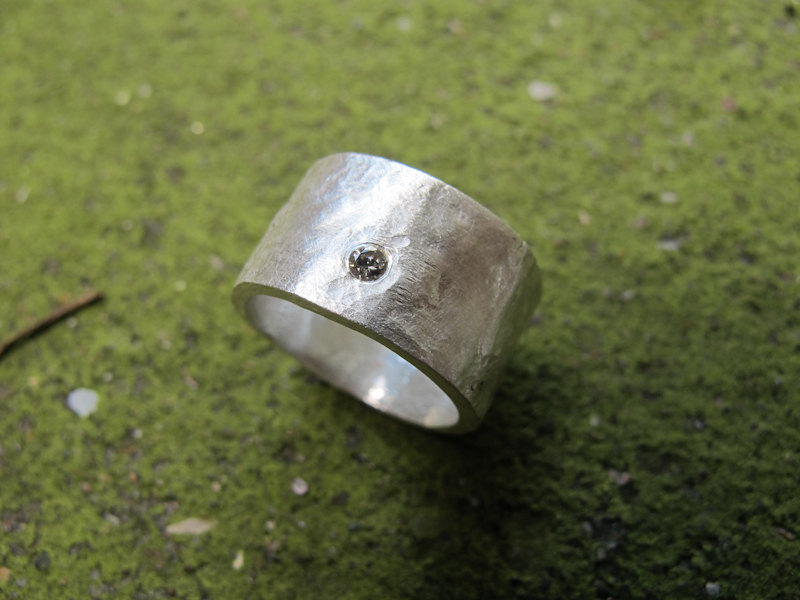 Rings
Wide Pure SIlver Diamond Ring
Wide and wonderful, I fabricate this ring from scraps of pure silver from projects past. I fuse and hammer and hammer some more to get this wonderful organic texture.

The natural diamond is aprox 2.5mm and sparkles and shines in the 10mm band.

I suggest you order a half size larger than normal, to accommodate the width of the ring.