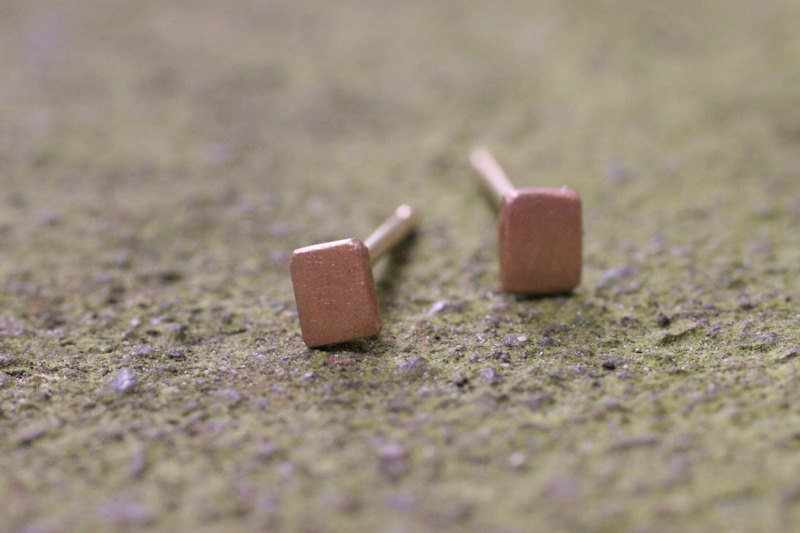 Earrings
Rose Gold Square / Rectangle Stud Earrings
Cute as buttons! Squared off satiny pink buttons.

These 14k Rose gold with 14k rose gold posts are made from scraps from projects past and come with 14k YGF earring backs.

Around 2.8x3.8mm or so, each one is a bit different. These look lovely on as an understated elegant option!