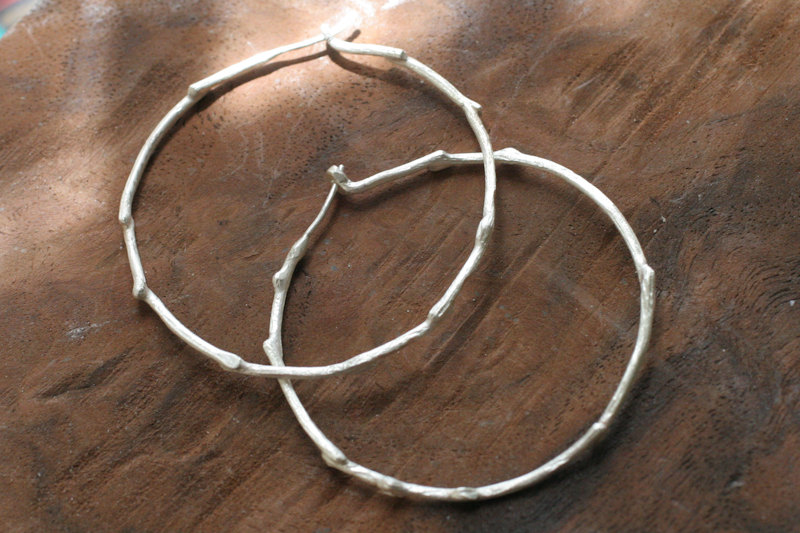 Earrings
40mm recycled sterling silver twig hoops
Expanding on my twig theme by request! These recycled sterling silver twig earrings / hoops are made by hand by moi in my SF studio.

Individually made so no two are exactly alike. I fuse, form and shape them to look like twigs, using bits and pcs of recycled metal.

40mm wide and will be made in recycled sterling silver.